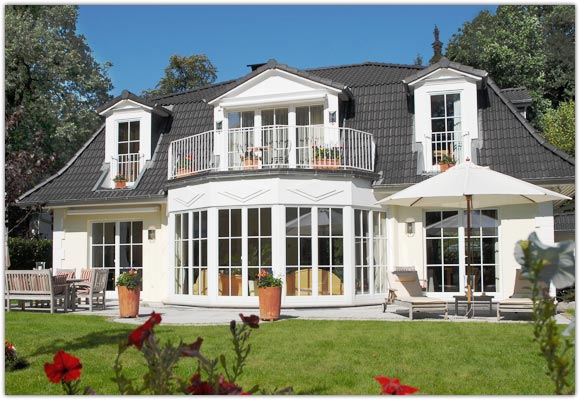 rekord windows
Windows contribute hugely to the look and feel of your home. Whether made of wood, wood / aluminum or uPVC, they not only bring light into the room, they can also be a design feature AND save you money in the long term.

rekord windows are known for their superior production quality and almost unlimited design flexibility. Equipped with the latest technology, these windows combine individual design with optimum burglary protection and energy efficiency, and are therefore an ideal solution for new construction or modernization.

We offer frames made from three different materials: timber, wood/aluminium (Alu Clad) and uPVC.

Timber windows benefit from individual shape and colour design. A wooden frame creates a warm look and a comfortable, breathable air space. Whether stained or painted, you can design rekord wood windows according to your ideas. EHS Architectural can help you with your design.

With uPVC windows, you can combine an easy-care surface with optimum versatility. Modern uPVC window film options can be used to give your windows fresh paint or even a genuine wood look.

AluClad wood /aluminium windows combine two high quality materials: aluminium on the outside and natural wood on the inside. In addition to the paints and glazes available for a wooden window, UV-volatile paints can be used for even more individual options.


Please have a look through the sections below and contact us to place your order. We will help you through each step of the process to achieve individual windows of outstanding quality.